Register your company or UMKM in the Collaboration Program with TrueMoney Indonesia
Payroll Employee Salaries Are More Practical Using TrueMoney Indonesia
Download the TrueMoney Indonesia application on the Google Play Store
Register your company in collaboration with TrueMoney: REGISTER HERE
Advantages of Cooperation with TrueMoney
For Companies
Operational cost efficiency in employee payroll every month
Employees are not required to have a bank account. Because the registered account is an existing employee cellphone number
download the TrueMoney application
Reducing management activities and distribution of company cash costs in particular
in terms of employee payroll
Employee salary distribution is carried out by the company through one TrueMoney account
to all registered employees
Reducing activities that are paperwork (paper use), which are manual,
because all reports are done online
TrueMoney is here as the only supporter of the company in terms of
employee distribution
Maximum balance up to 10 million rupiah on the TrueMoney Indonesia application
TrueMoney payroll flow to partners or companies
Partner Submit application, Partner submits complete documents for activation of the TrueMoney application
MCC Signature, TrueMoney & Partner PKS signature employee payroll
Employee Account Registration, Partners complete employee data - Salary list - KYC data for wallet registration TrueMoney
Socialization to Employees, Socialization to help employees download, register and use the wallet TrueMoney
Partner deposits salary money into TrueMoney, The partner deposits the employee's salary into the TrueMoney account and notifies the amount of salary per employee
TrueMoney Make salary payments to employee wallets, TrueMoney makes salary payments to employees according to a payroll schedule.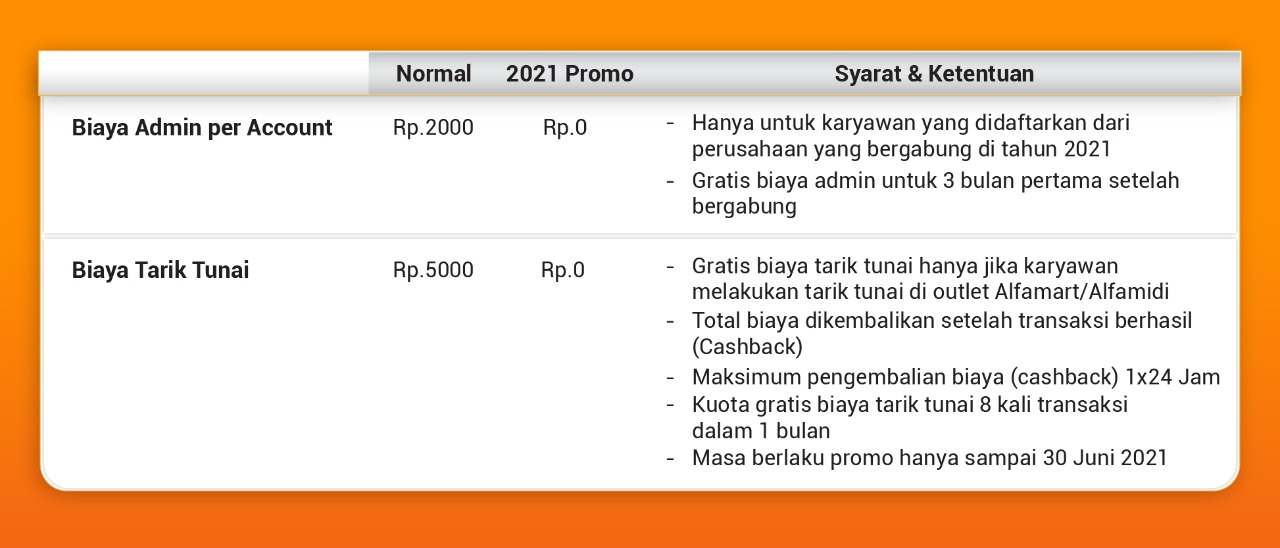 FYI :
TrueMoney has the right to cancel cashback fund out if there is a transaction suspicious or fraudulent.
TrueMoney reserves the right to change the terms and conditions of the promo without notice first.
TrueMoney reserves the right to change or terminate the program at any time without advance notice.
Customer service :
Call center: 0804 1000 100
WhatsApp Chat: +62813 8003 3868
WhatsApp Call: +62878 7600 0969 *
* Especially for Money Transfer services
Email: info@truemoney.co.id
08.00 - 17.00 Every Day
Social Media
1. Facebook: TrueMoney Indonesia
2. Instagram: @truemoneyid
3. Twitter: truemoneyid